Other events in the field of emerging substances
This page will be regularly updated with information and useful links to other relevant conferences and workshops in the field of emerging environmental pollutants.
2020
---
7-8 September 2020, Utrecht, The Netherlands
12th International Passive Sampling Workshop and Symposium (IPSW 2020)
This time the event - organised by Deltares and Rijkswaterstaat-WVL - will focus on how science and policy relate to passive sampling and will include some interactive sessions never done before. Policy-makers who are involved in their work with WFD monitoring and reporting of the results to the EU are specially invited to join this year's edition of IPSW 2020. The platform helps communication of important topics on the use of the latest techniques for passive sampling of undesirable substances, but also to develop educational activities that are part of various projects. The IPSW may also be used as a venue for satellite workshops related to practical methods basic skills, or international research projects.
For further information: https://ipsw.eu/
---
24-25 September 2020, online conference
NaToxAq Conference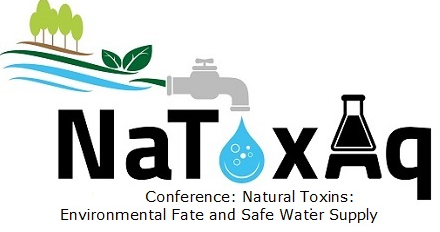 Due to the COVID-19 the conference will be postponed and converted to an online conference late September. The aim has not changed, as the aim is to create an unique platform to present latest findings in plenum and develop new ideas among experts and young researchers, setting the direction for future research in this rapidly evolving field and help guide water legislation. See more
Natural toxins can pose varying degrees of risk towards ecosystems and even human health. "Natural Toxins: Environmental Fate and Safe Water Supply" is the first international conference focusing solely on the topic of natural compounds affecting the quality of our water resources and drinking water.
Sessions:
Emerging compounds and sources of natural toxins
Analysis of natural toxins, Sampling, and monitoring to determine exposure
Physicochemical properties, environmental distribution, and fate
Toxicity to aquatic/terrestrial organisms and humans
Risk assessment, removal, and management of natural toxins in (drinking) water
Register now
Registration for this conference is currently open. Due to the format change to a virtual conference, the event is now free of charge. Register here.
Registration: by 2 September 2020
For further information: https://natoxaq.ku.dk/conference/
---
6-7 October 2020, Agropolis, Montpellier, France
EPIMAR: 1st EPIgenetics in MARine biology congress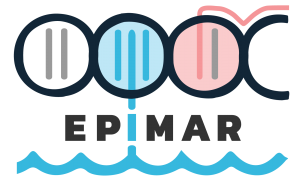 This first edition will explore cutting-edge aspects of epigenetics in marine biology: environmental epigenetics, developmental epigenetics and epigenetics in aquaculture. EPIMAR2020 aims at gathering scientists with interest in this field which has recently gained an increasing interest among all the scientific communities in biology.
The following key aspects will be presented:
Environmental epigenetics, which studies adaptive or non-adaptive epigenetic modifications over one or more generations, initiated in response to an environmental modification
Developmental epigenetics, which focuses on epigenetic changes involved in the fine regulation of gene expression involved in embryonic and cell differentiation in marine species
Epigenetics in aquaculture, with a focus for this first edition on epigenetic pathways which may be targeted by environmental cues to improve sustainable food production
Cutting-edge presentations on these topics aim at providing interaction and exchange opportunities to support the growing international scientific community on epigenetics in marine biology, which to date lacks a dedicated, regular and sustainable convention.
Abstract submission: by 1 February 2020
Registration: by 1 April 2020
For further information: http://epimar.univ-perp.fr/
---
15-16 October 2020, Barcelona, Spain
HRMS EnviroFood 2020 - 16th Annual Workshop on Emerging High-Resolution Mass Spectrometry (HRMS) And LC-MS/MS Applications In Environmental Analysis And Food Safety 
The 16th workshop on LC-MS/MS in environmental analysis and food safety the workshop, jointly organised by CSIC and ICRA, in collaboration with the Spanish Society for Mass Spectrometry (SEEM), will focus on emerging high-resolution mass spectrometry (HRMS), as well as on LC-MS/MS applications in environmental analysis and food safety. The main objective is to evaluate practical aspects of the usefulness of high resolution mass spectrometry and tandem mass spectrometric techniques for screening and quantitation of organic contaminants in environmental and food samples.
Topics:
Advances in HRMS instrumentation and their applicability in environmental and food analysis.
Advantages, comparison and complementarities of advanced MS instruments (tandem and hybrid) in the quantitative and qualitative determination in complex environmental and food samples.
Advanced sample preparation technologies for food and environmental analysis including on-line pre-column technology coupled to LC/tandem MS.
Large number of applications in environmental analysis, basically water and soil/ sediment, biota and food, like fruits and vegetables, juices and meat.
Broad range of contaminants and their degradates.
Abstracts  submission: from 20th January to 15th September
Oral acceptance / rejection confirmation: 25th September 
Early bird registration: from 20th January to 31st July
Late registration: from 1st August
For further information https://lcmsms.activacongresos.com/
---
2021
---
23–27 May 2021, Durham, N.C. USA
Nontarget Analysis for Environmental Assessment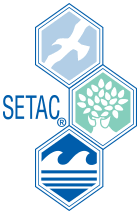 The goal of this meeting is to move nontarget screening and its application forward in the context of environmental assessment by involving stakeholders from all sectors.
The meeting will have a mixed format with keynote lectures, oral and poster presentations, and breakout discussion and demonstration groups. The meeting will intensely cover nontarget screening approaches, from the analytical technology, to application in real-field studies and implementation in risk assessment.
The meeting will include three main topics:
Frontiers in nontarget screening: Instrumentation, data evaluation and application to monitoring the water environment
Identifying transformation products and metabolites formed in biological and technical systems
Tools to prioritize identification: Statistics, exposure indices, toxicity, fate modeling
Abstract submission: by 22 January 2020
For further information https://nta.setac.org/
---
9-11/12 June 2021, Bern, Switzerland
ContaSed2020 2nd International Conference on Contaminated Sediments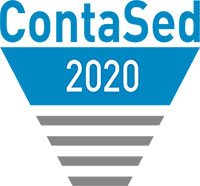 Sediments are sources and sinks of contaminants, and play an important role in mediating pollutants across compartments of ecosystems. Following ContaSed2015, ContaSed2020 will focus on organic and inorganic sediment contaminant classes including microplastics, emerging contaminants, heavy metals and persistent organic pollutants.
Contributions dealing with empirical or modelling studies are invited to the following sessions:
Session 1: From source to sink: transport and deposition of contaminants in sediments
Session 2: Assessing risks of contaminants in sediments: methodologies and ecotoxicological case studies
Session 3: Analytical tools and methods for assessing sediment contamination
Session 4: Fate of contaminants in depositional settings
Session 5: Sediments as archives of historical pollution
Deadline for abstract submission: 26 January 2020
For further information: https://www.oeschger.unibe.ch/contased2020
---
21-25 June 2021, Milan, Italy
IWA EcoSTP 2020 "Impacting the environment with innovation in wastewater treatment"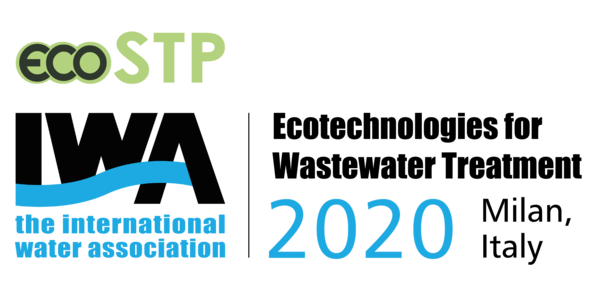 The conference will bring together stakeholders involved in the water sector to promote a paradigm shift in wastewater treatment and management with a special focus on sustainability and circular economy. IWA EcoSTP 2020 will deal with innovative technologies, approaches and practices aimed at transforming wastewater treatment plants in the heart and driver of future major changes for environment, society and economy.
Conference topics:
Innovative technologies, approaches and STP layouts for sustainable wastewater treatment, resource recovery and wastewater reuse
Strategies for energy consumption and carbon footprint minimization in wastewater treatment
Occurrence, fate and removal of contaminants of emerging concern, including micro- and nano-plastics and antibiotic resistance, in wastewater and sludge
Natural-based solutions for resilient and smart wastewater treatment and management
Monitoring, modelling and control for effective process management, optimization and scale-up, also based on advanced data analytics and artificial intelligence
Digitalization and emerging ICT technologies for a new deal in water cycle
The wastewater biorefinery from lab to full scale: technical, economic and regulatory issues
Preservation of ecosystem quality and human health through risk based approaches
Economics of wastewater treatment and management
Integrated assessment for wastewater treatment and management under Life Cycle Thinking
For further information: www.ecostp2020.polimi.it 
---