Archive 2017
2017​
---
9-10 February 2017, Gothenburg, Sweden
Integrating Mixture Risk Assessment into Prioritisation Procedures under the EU Water Framework Directive

2nd SOLUTIONS Workshop on Prioritisation Methodologies jointly held with the FRAM Center for Future Chemical Risk Assessment and Management Strategies at Gothenburg University
The workshop aims to explore options for integrating assessments of mixture toxicity and cumulative risks of chemicals in the aquatic environment into prioritisation procedures under the EU Water Framework Directive (WFD). The workshop will focus on three main topics:
How to identify priority mixtures?
How to identify drivers of mixture toxicity?
How to set Environmental Quality Standards (EQS) for priority mixtures?
The workshop is the second one in a series of conferences on needs and options for the advancement of prioritisation methodologies. The first one examined the state-of-the-art and derived recommendations for SOLUTIONS work on the issue. It was organised jointly with the NORMAN network and took place in Paris in 2014 (more details here). 
---
23-28 April 2017, Vienna, Austria
European Geosciences Union – Session on micropollutants 2017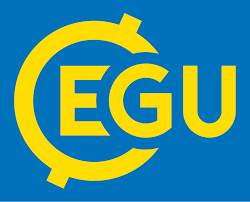 The European Geosciences Union annual meeting 2017 will include a session on "Micropollutants and pathogens in the soil‐groundwater‐river continuum: modeling and monitoring". This session invites contributions that improve our quantitative understanding of the sources and pathways, mass fluxes, the fate and transport of micropollutants and pathogens in the soil-groundwater-river continuum. Topics covered:
 - Novel sampling and monitoring concepts and devices
 - New analytical methods, new detection methods for DNA, pathogens, micropollutants, non-target screening, CSIA, ESIA
 - Experimental studies and modelling approaches to quantify diffuse and point source inputs
 - Novel monitoring approaches such as high-frequency stable isotopes measurements and non-target screening as tools for improving processes understanding and source identification such as industries
 - Comparative fate studies on parent compounds and transformation products
 - Diffuse sources and (re-)emerging chemicals
 - Biogeochemical interactions and impact on micropollutant behaviour
Call for abstracts Session HS 2.3.6
Abstract submission: Micropollutants and pathogens in the soil‐groundwater‐river continuum: modeling and monitoring
For more details please go to http://www.egu2017.eu/
---
18-22 June 2017, Oslo, Norway
16th International Conference of Chemistry and the Environment (ICCE 2017)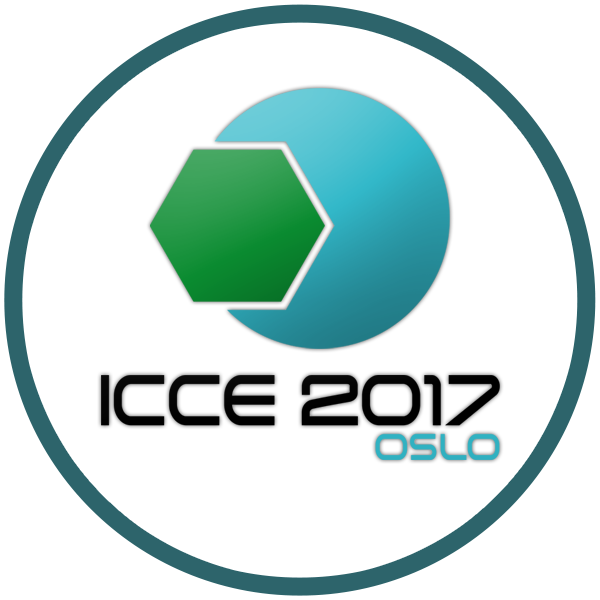 The conference will be held during the midsummer week in Oslo, at the University of Oslo (Blindern Campus). The 16th ICCE 2017 will continue along its scientific tradition of providing a representative spectrum of up-dated scientific information on today's research and modern applications in the field of chemistry associated with environmental sciences. Dedicated satellite events will be organized as pre-conference events on Sunday (18.06.2016) highlighting recent research and development. The 16th international ICCE 2017 conference addresses scientists in academia, industry and in governmental institutions alike. ICCE 2017 intend to provide a unique information and communication platform for environmental scientists and a forum of professional exchange with collaborators and colleagues in (environmental) toxicology, analytical chemistry, microbiology, geosciences and other related disciplines.
The ICCE 2017 conference will include the NORMAN satellite workshop ''Current status & developments in suspect and non-target screening'' organised on 22 June 2017 (8:30-17:00).
---
27-30 June 2017, Santiago de Compostela, Spain
19th International Symposium on Advances in Extraction Technologies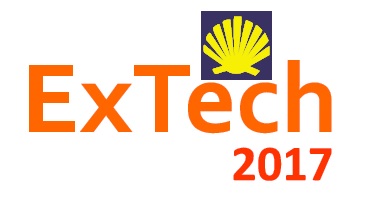 The ExTech symposium series is the major conference emphasizing new developments in sample preparation technologies leading to integration and miniaturization of the whole analytical process to facilitate high throughput laboratory and on-site determinations. The series, that started in 1999 by Prof. Janusz Pawliszyn (Canada), has been held annually around the world and will provide all participants with a comprehensive multi-disciplinary update on the field of sample preparation and extraction technologies. Contributions to ExTech2017 will be published in a special issue Elsevier journals. The Symposium will cover different areas of analytical sciences highlighting environmental issues, food quality and safety, pharmaceutical and personal care products analysis, omics sciences, forensic and biomedical applications, bioanalysis and natural products chemistry.
The main topics are detailed here
---
2-5 July 2017, Lublin, Poland
Healthy Buildings 2017- Europe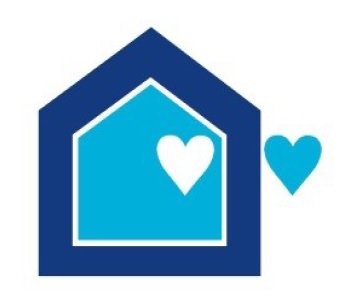 Healthy Buildings Europe 2017 is the second European edition of our regional conference series. We are proud to bring it to Poland, organized and hosted by the Lublin University of Technology – a modern university located in the Eastern part of the European Union, in the Renaissance city of Lublin. The technical program will focus on regional issues, multi-sectoral collaboration and practical aspects of research. With this Call for abstracts, we solicit 300 word abstracts for contributions on all topics within the broad field of indoor air sciences. The potential topics below demonstrate the broadness of our discipline and are not exclusive:
Guidelines and Polices
nZEB and Smart Buildings
Human Health and Indoor Environment
Exposure Assessment
New materials/solutions –

 

new challenges
Indoor vs. outdoor pollutants
Civil Engineering and Architectural issues
For more details please go to http://hb2017-europe.org/
---
31 August - 2 September 2017, Rhodes, Greece
CEST 2017: 15th International Conference on Environmental Science and Technology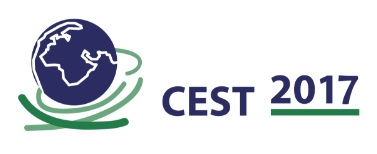 The special session entitled "Emerging Pollutants" will be held under the frame of 15th International Conference on Environmental Science and Technology (CEST 2017) in Rhodes, Greece (31st August - 2nd September 2017). The objective of this special session is to gather environmental and analytical chemists, ecotoxicologists, environmental engineers, wastewater utility and water treatment managers and regulatory bodies to discuss this forefront issue in Environmental Sciences, and deal with topics, such as:
Analytical methods (target and non-target approaches)
Identification of transformation products
Occurrence data and fate in engineered and natural environment
Risk assessment and prioritization 
Biological and chemical treatment technologies 
For more details please go to http://cest.gnest.org/
---
17-20 September 2017, Vienna, Austria
10th Micropol and Ecohazard Conference
The conference is organised by the University of Natural Resources and Life Sciences Vienna (BOKU) in co-operation with the Technische Universität Wien (TU-Wien) and supported by the International Association of Water Supply Companies in the Danube River Catchment Area (IAWD).
The topics of the conference are the following:
Sources and fate of micropollutants
Effect-based biological test systems
Monitoring-methodology and strategies
Removal strategies and source control
Technical solutions and requirements for reuse of treated wastewater
Technical and economical assessment of micropollutant removal at full-scale
Prioritization and regulation of hazardous substances
Implications for water suppliers and wastewater plat operators
Risk communication
---
23-24 November 2017, Leipzig, Germany
Persistent and Mobile Organic Chemicals in the Water Cycle: Linking science, technology and regulation to protect drinking water quality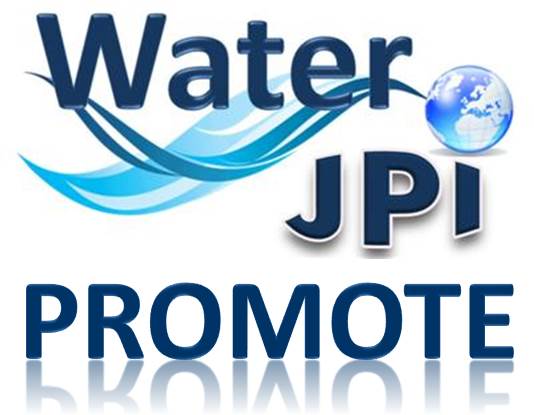 This workshop, organised as part of the  Water JPI PROMOTE project, aims at analysing the challenges with Persistent and Mobile Organic Chemicals (PMOCs) in water cycles, discussing consequences for drinking water quality and elaborating solutions that technology and regulation may provide.
Persistent and mobile organic chemicals (PMOCs) are emerging as an important class of potential drinking water contaminants. The intrinsic properties of PMOCs make these chemicals likely to break through into drinking water.
The workshop will address the following topics:
Definition, determination and occurrence of PMOCs in the water cycle
Consequences for drinking water quality
Technologies that can act as barriers against PMOCs in the water cycle
Options to reduce PMOC Loads
Water quality standards for PMOCs
---