Archive 2015
2015
---
7-8 December 2015, Amsterdam, The Netherlands
Developmental neurotoxicity and chemical exposure-new strategies in the testing lab and the real world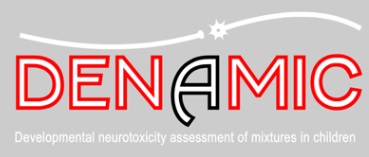 Worldwide, serious concern has arisen about the increased incidence of learning and neurodevelopmental disorders in children and the impact of exposure to neurotoxic chemicals during brain development.
The main objective of this workshop is to bring together people that are working in the fields of chemical exposure and developmental neurotoxicity.
The workshop will focus on new strategies with regard to tools and methods for screening of neurotoxicity in an experimental setting, as well as with regard to exposure and effect assessment in different regions in Europe. Other topics are the impact of combined exposure (mixtures) in (developmental) neurotoxicity and socio-economic aspects of exposure to neurotoxic compounds. The workshop will also present and discuss the main findings obtained in the European Union funded project DENAMIC, which investigates neurotoxic effects of low-concentration mixtures of pesticides and other environmental pollutants in children. 
For more details go to http://www.denamic-project.eu/
---
2-23 October 2015, Aachen, Germany
4th International symposium: Effect-related evaluation of anthropogenic trace substances - concepts for genotoxicity, neurotoxicity and endocrine effects

Water is the largest and most important natural resource on earth. However, the major portion consists of salt water in the oceans and of glacier ice. Only a minor portion is immediately available for drinking water use. As a consequence, drinking water supplies are generally vulnerable to a multitude of natural and anthropogenic disturbances. Climate change, excessive consumption, contamination or other forms of water abuse by industries and agriculture have already lead to water shortages in several regions of the world, even of the western hemisphere. Despite numerous advances of regulatory measures such as the new European chemicals policy REACH and the EU Water Framework Directive, an increasing number of anthropogenic pollutants has been identified in water bodies. Provision of sufficient amounts of non-polluted water has thus become a major challenge to societies throughout the world. This INTERNATIONAL SYMPOSIUM aims at presenting in vitro test concepts for the evaluation and regulation of anthropogenic substances from the perspective of genotoxicity, neurotoxicity and endocrine effects.
Organizer: Institut für Umweltforschung Department of Environmental Sciences, RWTH Aachen under the auspices of Water Chemical Society Division of the German Chemical Society Main Committee II: Water Ingredients and Water Quality 
Deadline for submission of abstracts: 1 September 2015
---
28 September - 2 October 2015, Piran, Slovenia
Dynamics of Biogeochemical Systems: Processes and Modeling

The Symposium will explore issues concerning aspects in the fields of environmental sciences, microbiology, chemistry, soil science, geoscience, limnology, ecology, marine and atmospheric sciences both from fundamental and applied perspectives. It consists of ten themes, which integrate these disciplines, and are inclusive of a wide range of research environments. We are sure that ISEB22 will deliver an excellent program and a great opportunity for you to interact with colleagues and friends.
Principal themes:
Marine and coastal environments – Special session: GMOS and GEOTRACES
Surface and groundwater systems – Special session: GLOBAQUA 
Soils
Extreme environments: Cryosphere – sheets and glaciers, Caves, Hypersaline
Climate change
Microbial biogeochemistry
Nanoparticles and colloids
Isotopes in biogeochemical processes
Biogeochemistry of pollutants
Archeological biogeochemsitry
Important dates:
15 June 2015: Deadline for on-line abstract submission
July 2015: Notification of oral and poster presentation
30 July 2015: Deadline for on-line registration and hotel reservation
28 Sep 2015: On-site registration
For more details go to http://www.iseb22.ijs.si
---
1-2 October 2015, Aarhus, Denmark
3rd International conference: Environmental monitoring and assessment: Challenges and opportunities

Environmental monitoring and assessment is fundamental to the understanding of our ecosystems, to prevent adverse effects on ecosystems and human health, as a basis for policies, and as a tool to follow the outcome of regulations. DCE, Aarhus University has a long tradition in combining monitoring and research to inform policy-making, both nationally and internationally. Together with Partnership for European Environmental Research (PEER), Aarhus University would like to invite researchers and practitioners to discuss the future challenges and opportunities for environmental monitoring and assessment, with the aim of: 
Discussing and sharing ideas on future methods and technologies
Document and discuss the value of combining research and monitoring
Strengthen the chain from monitoring and assessment to environmental policies, regulation and management
Strengthen an interdisciplinary, joint international and integrated approach.
The conference is for researchers, scientists, students and practitioners working in the area of environmental monitoring and assessment as well as administrators, policy makers and representatives of NGO's that are dependent of future availability of environmental data and assessments. We also welcome representatives of industries to present and discuss the most recent innovations for use in monitoring.
Deadline for session and workshop topic proposals: 15 January 2015
Call for papers published: 1 February 2015/ Deadline for abstract submission: 1 May 2015
Author notification: 15 June 2015/ Deadline for early bird registration: 1 July 2015
For more details go to http://dce-conference.au.dk/
---
20-25 September 2015, Leipzig, Germany
ICCE 2015 – 15th EuChemMS International Conference on Chemistry and the Environment

Continuing the tradition of the ICCE Conferences in Stockholm (2009), Zurich (2011) and Barcelona (2013), the 15th biannual conference organised by the Division of Chemistry and the Environment (DCE) of the European Association of Chemical and Molecular Sciences (EuCheMS) will address as topics:
Emerging contaminants (incl. new analytical methods)
Water quality, wastewater treatment and reuse, drinking water
Nanomaterials: from characterization to risk assessment
Air pollution
Tropospheric Multiphase and Heterogeneous Chemistry
Soils and bound residues
Multimedia partitioning, transport and modeling
Biodegradation of chemicals in natural and man-made ecosystems
Isotope techniques and application (for process analysis)
Predicting compound properties and effects
Chemical risk and regulatory issues (REACH, biocides, pesticides, pharmaceuticals)
Biological effects of chemicals
Human exposure and toxicity. 
Proposals for satellite events dedicated to specific aspects of chemistry and the environment to be held on Sunday, 20 September 2015 are welcome (October 2014 - May 2015) http://www.icce2015.org/satellite-events.html
Important dates:
12 January 2015: Call for abstracts
30 April 2015: Deadline for abstract submission
15 July 2015 : End of early bird registration
For more details go to http://www.icce2015.org/index.html
---
13-18 September 2015, Rome, Italy
IAH 42nd Congress
Session 4.4 on emerging contaminants in groundwater, within topic 4 – Urban and Contaminant Hydrogeology
Globally, a diverse array of synthetic organic compounds are manufactured in large quantities and used for a range of purposes including food production, health care and hydraulic fracturing. Emerging contaminants (ECs) are compounds previously not considered or known to be significant in groundwater, but which are now being detected, and have the potential to cause adverse ecological or human health effects. In the last decade there has been a growing interest in their occurrence, fate in groundwater and potential toxicity. We welcome papers that explore ECs in groundwater including those focused on EC occurrence and fate at the transient groundwater-surface water interface as well as novel methods for monitoring and prioritising ECs.
Deadline for submission of abstracts: 31 March 2015
Sessions: http://www.iah2015.org/sessions/
More information at http://www.iah2015.org/
---
3-5 September 2015, Rhodes, Greece
14th International Conference on Environmental Science and Technology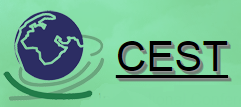 The International Conference on Environmental Science and Technology is one of the worldwide leading environmental conferences. This biennial conference brings together engineers, scientists, researchers, students, managers and other professionals in order to address and discuss emerging environmental issues. The conference is organised by the University of the Aegean, Greece and by the multi-disciplinary Global NEST (Network of Environmental Science and Technology), an international scientific movement focusing on innovative environmental issues, which has been successfully developing for the last 24 years with members from more than 60 countries. 
Conference topics: 
Air pollution
Ecology and ecosystem management
Emerging pollutants
Environmental data analysis and modelling
Environmental planning, management and policies
Health and the environment
Hydrology and water resources management
Marine environment and coastal management
Odour management
Soil contamination and remediation
Solid waste management
Water and waste management.
Deadline for submission of abstracts: December 31th, 2014
Deadline for submission of the full paper: February 28th, 2015
More information at http://www.cest.gnest.org/
---
16-20 August 2015, Boston, Massachusetts
250th ACS National Meeting & Exposition: Assessing Transformation Products by Non-­Target and Suspected Target Screening: The New Frontier in Environmental Chemistry and Engineering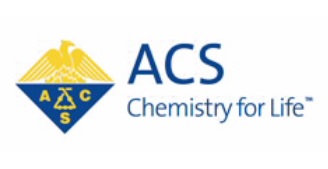 This session will address latest developments in research directed to understand the fate and relevance of transformation products from chemicals of emerging concern (such as pharmaceuticals, personal care products, household chemicals) associated with conventional and advanced chemical and biological water treatment processes (e.g., activated sludge systems; biofiltration; ozonation; UV/AOP; managed aquifer recharge).
The topics that are of interest to this session are not limited to but might include:
Non-target screening approaches for transformation products
Suspected target screening approaches for transformation products and metabolites
Polarity extended separations for the detection of polar CECs
International monitoring standards and result harmonization
Fate of transformation products during conventional and advanced water treatment
processes
Identifying transformation products of relevance in (surface) waters
Data assessment strategies and normalization approaches
Session organizer: Jörg E. Drewes, Thomas Letzel, Technische Universität München, Germany; Shane A. Snyder, The University of Arizona, USA
Deadline for submission of abstracts: 16 March 2015
---
29 June-1 July 2015, Cannes, France
7th International Water & Health seminar
The objective of the seminar is to provide young researchers with the opportunity to present their work and discuss their results with other students working in the same field, and with senior academic and industrial researchers, in the relaxed atmosphere of the French Riviera. In the wonderful environment of the French Riviera, with scientists from International Bodies and Universities, and under the sponsorship of SUEZ ENVIRONNEMENT, 20 PhD students are invited to present their work and discuss their results with senior academic and industrial researchers. Topics covered include emerging waterborne pollutants and pathogens, epidemiology, microbiology, toxicology, analytical chemistry, risk assessment, water treatment, water hygiene and public health. Topics related with the sociological aspects of risk management are also welcome.
Aim of the Seminar
• Favour the dialogue between young and senior scientists in this fast moving scientific area
• Allow young researchers to discuss their results with internationally recognized scientists
• Favour the dialogue between all disciplines contributing to the advancement of water safety
• Favour the dialogue between academic scientists and the water industry
• Identify new research needs to further improve water safety.
Deadline for registration: 29 May 2015 
---
1-3 June 2015, Oslo, Norway
12th Urban Environment Symposium: Urban Futures for a Sustainable World
The symposium is organised by Chalmers University of Technology, the Norwegian Public Roads Administration (Statens Vegvesen) and the Norwegian Institute for Water Research (NIVA). The Urban Environment Symposium is a forum for recent research on all aspects of the urban environment. The first symposium was held in London in 1983 as a meeting place for researchers with a focus on urban pollution. Since then, there has been a growing interest for including other aspects of the urban environment to provide a more extensive cover of this research area. Topics at recent symposia in Gothenburg in 2010 and in Karlsruhe in 2012 included environmental pollution, urban management, climate change, contaminated sites, transportation and mobility. Continuing this tradition the upcoming 12th Urban Environment Symposium will cover a broad range of topics related to the urban environment.
Abstract submissions for oral or poster presentations are welcomed on any of the following topics:
Environmental Pollution (air, soil, water, noise) and health
Biodiversity and Ecosystem services 
Climate change and Adaptation 
Modelling of Urban Systems 
Urban Management 
Urbanisation in the developing world 
Future roads.
Deadline for abstracts submission: 31 January 2015
Deadline for registration and payment of symposium fee for presenters: 15 April 2015
Deadline for registration and payment of symposium fee for non-presenters: 15 May 2015
More information at http://hues.se/
---
3-7 May 2015, Barcelona, Spain
SETAC Europe 25th Annual Meeting 
Environmental protection in a multi-stressed world: challenges for science, industry and regulators
The innovative use of chemicals and nanomaterials in new technologies, industry and agriculture challenges many aspects of the ecosystem functioning of the global environment. However, these new technologies and materials also offer opportunities to remediate or minimise these anthropogenic insults. Finding innovative solutions to environmental problems is ever more important in the current economic scenario. The conference will focus on the most recent advances in environmental sciences and will provide platforms for implementing knowledge, for improving the protection of our environment and to shape policies from current viewpoints to future needs.
The scientific programme consists of 9 tracks for parallel sessions and 1 track for special sessions.
Aquatic and terrestrial ecotoxicology
Ecosystem responses and services under multi-stress conditions
Analysis, fate and behaviour of contaminants
Identification and prioritization of emerging contaminants
Characterization, fate and effects of nanomaterials
Exposure and effect modeling & predictive toxicology (environment & human)
Life Cycle Assessment and sustainability
Risk assessment, regulation and public perception
Pollution prevention and remediation
Special sessions.
Special focus on the topic of emerging contaminants will be given under the Identification and prioritisation of emerging contaminants
(Chairs: Werner Brack, Jos van Gils, Jaroslav Slobodnik) track which will include among other sessions:
Emerging Contaminants in the Marine Environment: Presence, Effects, Regulation (Organizers: KT Ho, MG Cantwell, RM Burgess (U.S. EPA, ORD/NHEERL, Atlantic Ecology Division, Narragansett, RI, USA), MH Lamoree, P Leonards (VU University Amsterdam, Institute of Environmental Studies, Amsterdam, The Netherlands).
Wastewater Reuse and Contaminants of Emerging Concern (Organizers: Dr. Despo Fatta-Kassinos, Nireas-International Water Research Center University of Cyprus and Dr. Célia Manaia, Centro de Biotecnologia e Química Fina Universidade Católica Portuguesa).
Deadline for submission: 26 November 2014
More information at http://www.barcelona.setac.eu/
---
23-24 March 2015, Brussels, Belgium
4th European Water Conference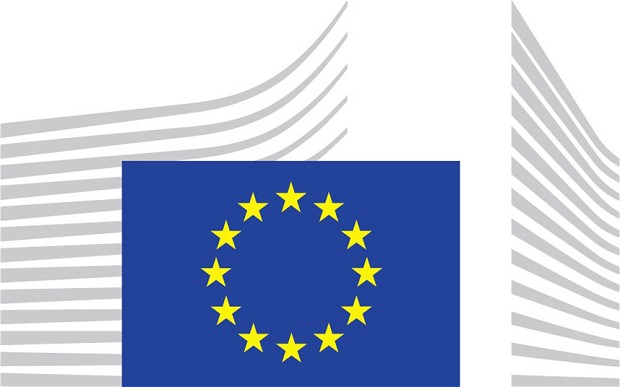 The main focus of the Conference will be the implementation of the Water Framework Directive and the Floods Directive. The timing of the Conference will coincide with the public consultations of the draft River Basin Management Plans and (some of) the draft Flood Risk Management Plans. The Conference will also feature the links to other related Directives and policies.
The Conference is aimed primarily at those working on the implementation of the Water Framework and Floods Directives at national and regional level, including stakeholders with a legitimate interest in water policy. 
 
Announcement - November 2014
---
8-13 March 2015, Ascona, Switzerland
Contaminated Sediments: Environmental Chemistry, Ecotoxicology and Engineering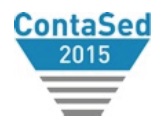 Scientific Conference on Contaminated Sediments (ContaSed 2015) organised at the ETH conference center Monte Verità near Ascona in Southern Switzerland. 
Recent sediments are major sinks for contaminants and are involved in the environmental fate of pollutants. Sediments govern the biogeochemical cycle of hazardous pollutants. Sediment cores reveal historic records of trends of organic contaminants, heavy metals and radionuclides. Recent advances in environmental chemistry, risk assessment, remediation and engi-neering will be presented and discussed.
Conference themes:
Organic and Inorganic Contaminants
Effects and Risk Assessment
Remediation and Engineering.
Announcement and Call for Papers
More information at http://www.contased.org/
31 October 2014: deadline for abstract submission
12 January 2015: deadline for early fee registration
8 February 2015: deadline for late registration
---
6 February 2015, London, UK
New Developments in the Analysis of Complex Environmental Matrices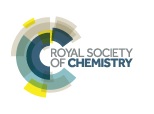 Environmental Chemistry Group and the Separation Science Group Joint Meeting - This new meeting aims to cover developments in analytical instrumentation that make it possible to simultaneously analyse numerous pollutants in complex matrices using minimal sample clean-up.
Outline Programme:
Analysis of flame retardants in indoor dust and their metabolites in human liver cell lines by OrbitrapTM-MS (Dr Mohamed Abdallah, University of Birmingham, Birmingham, UK)
Use of metabolomics in solving environmental problems (Prof Jake Bundy, Imperial College, London, UK)
Monitoring of polar pollutants in surface waters using Chemcatcher-based passive sampling methods (Ian Townsend, South West Water Ltd., Exeter, UK)
Analysis of marine biotoxins in shellfish (Dr Andrew Turner, CEFAS Weymouth Laboratory, Weymouth, UK)
Pollution by polyisobutenes: a sticky problem for seabirds (Prof Steve Rowland, University of Plymouth, Plymouth, UK)
LC tandem MS strategies for the analysis of contaminants of emerging concern in water, soil and sediment samples (Prof Damia Barcelo, CSIRO Barcelona, Spain)
Aspect of drinking water quality - disinfection by products (Gavin Mills, Severn Trent Water Ltd., UK)
Screening for novel anti-androgenic contaminants in environmental samples using mass spectrometry combined with bio-assay procedures (Prof Elizabeth Hill, University of Sussex, Sussex, UK)
New developments in GC/MS and GC/PID instrumentation for rapid on-site analysis of trace environmental contaminants (Dr Andrew Hobson, Quantitech Ltd., Milton Keynes, UK)
More information at http://www.sep-sci.org.uk/
---
5 March 2015, Sheffield, UK
Emerging contaminents in waters and soil symposium
The RSC Water Science Forum (WSF) in collaboration with the Environmental Chemistry Group (ECG) and International Network of Environmental Forensics (INEF) are pleased to notify you of a 1 day symposium focused on Emerging contaminants in waters and soils.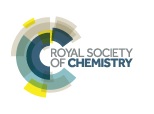 ---