Archive 2014
2014
---
2-3 December 2014, Barcelona, Spain
Pharmaceuticals in wastewaters and surface waters under multistressors situation: Fate, Adverse effects, Risks and Removal Technologies
The three EU projects (GLOBAQUA, CYTOTHREAT and ENDETECH) funded under the European Union's Seventh Framework Programme together with SCARCE, Programme supported by the Spanish Ministry of Economy and Competitiveness, have joined efforts to prepare a unique conference in which pharmaceuticals will be considered from a multidisciplinary perspective. The Conference is planned in form of oral talks, posters and discussions, where experts from different fields can share their knowledge.
Deadline for abstracts submission: 30 September 2014
---
12 November 2014, London, UK
Can we afford NOT to monitor priority pollutans?

The aim of this conference is to bring together leading experts in the field of priority substances listed in Annex X of the Water Framework Directive (WFD). The event will discuss potential issues associated with the implementation of the Directive 2013/39/EC relating to priority substances in the field of water policy. It will also help to disseminate information on the development and validation of new test methods for monitoring priority pollutants. The cost of the sampling and analysis is going to be excessive unless some sanity is brought  to bear on the proposed environmental quality standard limits associated with this new Directive. This meeting will aim to establish what is cost-effectively feasible.
Workshop flyer/ Registration form
More information here
---
27-29 October 2014, Mülheim an der Ruhr, Germany
DBP 2014: Disinfection By-products in drinking water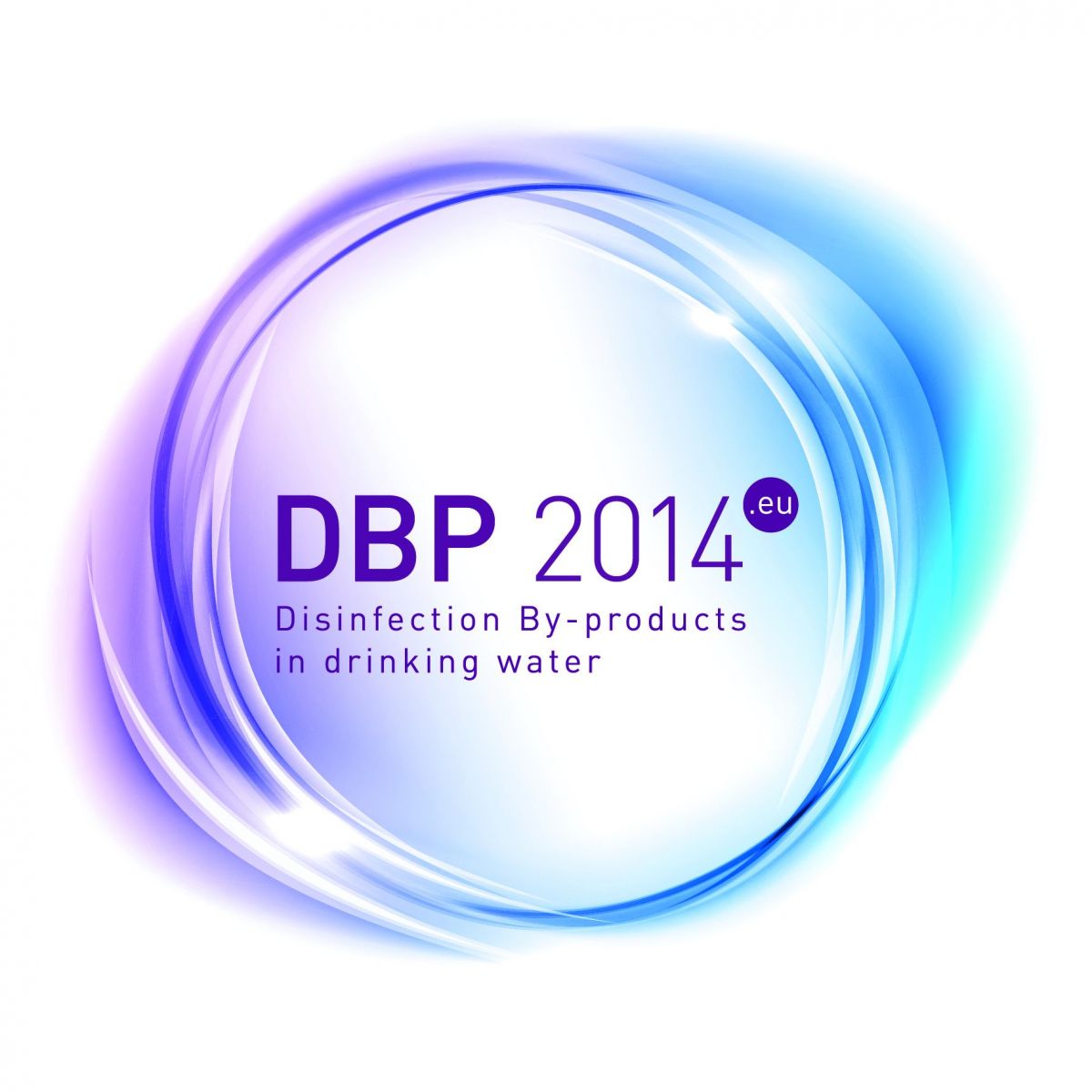 This international Conference will be organised by IWW Water Centre (DE), RSC (UK) and SCI (UK). A scientific poster session and an exhibition related to the topics of the conference will be included. It is expected that more than 200 attendees from all over Europe will take part. You will have the opportunity to talk to decision-makers from water companies and regulators. The relevant scientific community will also be present.
The themes of the conference are:
Emerging disinfection by-products
Water treatment including advanced treatment processes
Water recycling
Online and laboratory-based monitoring
Health and toxicology aspects of DBP
DBP regulations and the future.
First announcement and call for paper
Second announcement and call for paper
Deadline for oral abstracts submission: 30 June 2014
Deadline for posters submission: 19 September 2014
More information at http://www.dbp2014.eu/
---
19-22 August 2014, Iowa City, Iowa, USA
4th International Conference on Occurrence, fate, effects and analysis of emerging contaminants in the environment
This meeting will bring scientists from across the globe together to discuss their latest research findings on the fast changing topic of emerging contaminants. A plenary session format will be used for the entire program (e.g. no concurrent sessions) in order to provide all speakers an undivided audience and the attendees the opportunity to see every presentation.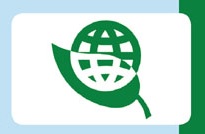 Topical themes for EmCon2014 include:
Sources and exposure pathways
Treatment processes and technologies
Waste, wastewater recycling and reuse
Sampling, analytical and characterization methods
Fate and transport in aquatic and terrestrial ecosystems
Aquatic and terrestrial effects
Risk assessment, risk management, regulations and policy frameworks
First announcement and call for paper
Deadline for abstracts submission: 14 March 2014.
More information at http://www.emcon2014.com/
---
24-29 August 2014, Geneva, Switzerland
The 20th Mass Spectrometry conference
The 20th IMSC is organised by the Swiss Group for Mass Spectrometry (SGMS) together with the French Mass Spectrometry Society (SFSM) and the Division of Mass Spectrometry of the Italian Chemical Society (DSM).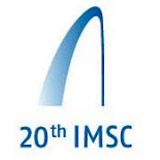 More information at http://www.imsc2014.ch/   
---
31st August -  4 September 2014, Istanbul, Turkey
5th EuCheMS Chemistry Congress
The 5th EuCheMS Chemistry Congress will take place between the 31st of August and the 4th of September 2014 in the heart of Istanbul at the best season of the city.
The scientific programme will cover: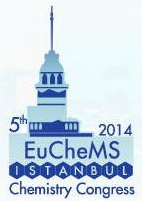 Environment and resources
Chemistry and society
Materials
Synthesis and catalysis
Chemistry for and in Life Sciences
Within "Environment and resources" session the following themes will be addressed:
Environmental contaminants of emerging concern
Water quality and food production
Natural resources and mining
Advanced oxidation processes for water treatment
Air quality
More information at http://www.euchems2014.org/   
15 May 2014: deadline for abstract submission
For further details and online registration click here
For abstract submission click here
---
31st August - 5th September 2014, Madrid, Spain 
34th International Symposium on Halogenated Persistent Organic Pollutants DIOXIN'2014
On behalf of the Local Organizing Committee, it is a great pleasure to welcome you to the 34th International Symposium on Halogenated Persistent Organic Pollutants – Dioxin 2014. The Dioxin conference is the worldwide biggest meeting which brings together a unique multidisciplinary group of delegates with a common interest in Halogenated Persistent Organic Pollutants. The Symposium will offer a high quality scientific programme combining both traditional topics and emerging issues.
The scientific program will consist of a number of sessions based on 7 main scientific topics and some special sessions: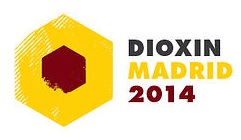 Analysis of emerging and legacy persistent organic contaminants
Sources, formation and transformation
Environmental levels, transport and fate
Ecosystems and wildlife species
Toxicology
Human exposure and epidemiology
Regulation, policy, risk assessment and life cycle management
Deadline for abstracts submissions: 5 June 2014
For online registration click here
More information at http://www.dioxin2014.org/
---
16 June 2014, Brussels, Belgium
EWA Seminar: A Guide to the EU Water Policy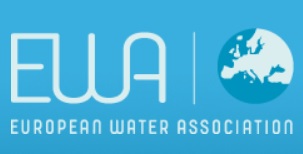 Waters do not respect political or administrative boundaries, neither on pollution nor on floods. Based on these facts, planning and decisions in water management are increasingly shaped by EU legislation and initiatives, as well as river basin conventions under international law. Addressing future challenges and approaches, the European Parliament on 3 July 2012 adopted a comprehensive resolution. An understanding of legal basis, context and decision-taking mechanisms are thus of increasing importance for policy makers and planners at all levels.
The EU Water Policy Seminar by EWA will present:
Overview of EU institutions and EU decision-making process
"Who is who in water"" in the EU?
EU water legislation and water-related policy
More information at http://www.ewa-online.eu/
For registration form click here
---
26-28 May 2014, The Algarve, Portugal
12th International conference on Modelling, Monitoring and Management of Water Pollution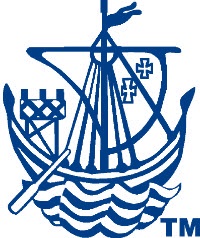 The Water Pollution 2014 conference organised by Wessex Institute of Technology, UK is the 12th International Conference in the series of Modelling, Monitoring and Management of Water Pollution.
Conference topics:
Water quality
Groundwater and aquifer issues
Environmental monitoring and control
Water management
Remediation
Pollution prevention
Lakes and rivers
Agricultural contamination
Wastewater treatment and management
Offshore pollution and oil spills
Emerging technologies
Biosensors and biosystems
Health risk studies
Modelling and simulation
Pharmaceutical and pesticides pollution
Monitoring and modelling integration
Risk assessment
More information at http://www.wessex.ac.uk/
---
11-15 May 2014, Basel, Switzerland
24th SETAC Europe Annual meeting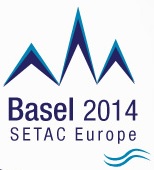 The scientific programme of this SETAC Annual Meeting will consist of 74 sessions amongst 10 main tracks. This is including 9 tracks for parallel sessions and 1 track for special sessions. Session descriptions can be found at http://www.basel.setac.eu/ on the tracks as listed below:
Aquatic and terrestrial ecotoxicology
Landscape ecotoxicology and management, ecosystem services
Environmental and analytical chemistry
Emerging contaminants and effects
Fate and effects of nanomaterials
Exposure, bioavailability and bioaccumulation
Effect modelling and predictive toxicology
Life cycle analysis and sustainability
Risk assessment, regulation and public perception
Special sessions
30 Nov 2013: deadline for submission of abstracts
15 Mar 2014: deadline early registration
More information at http://www.basel.setac.eu/
---
10-11 March 2014, Amsterdam, The Netherlands
Novel tools and methods for the screening of chemicals for developmental neurotoxicity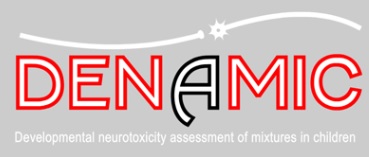 The main objective of the workshop is to bring together people working in the field of chemical exposure and developmental neurotoxicity. Worldwide, serious concern has arisen about the increased incidence of learning and developmental disorders in children. From a scientific point of view, there is no doubt that exposure to neurotoxic chemicals during brain development can adversely affect learning and development.
The workshop will focus on tools and methods for screening of neurotoxic effects, but also on (subclinical) effects on learning (cognitive skills) and developmental disorders in children (e.g. ADHD, autism spectrum disorders).  Another topic is the use of biomarkers in the field of (developmental) neurotoxicity. The workshop will also present and discuss findings obtained by the EU-funded DENAMIC project (www.denamic‐project.eu), which investigates neurotoxic effects of low-concentration mixtures of pesticides and a number of common environmental pollutants in children.
Workshop flyer and registration form
28 Feb 2014: deadline early registration