Other events in the field of emerging substances
This page will be regularly updated with information and useful links to other relevant conferences and workshops in the field of emerging environmental pollutants.
2021
---
4-5 November 2021, online
12th International Passive Sampling Workshop and Symposium online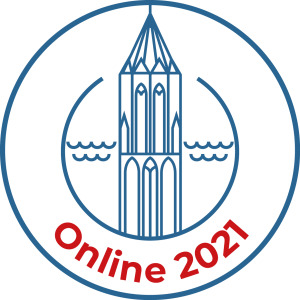 The IPSW platform helps communication of important topics on the use of the latest techniques for passive sampling of undesirable substances, but also to develop educational activities that are part of various projects.
Key topics:
Passive sampling methods and policy
Environmental applications and monitoring with passive samplers
Development of novel passive sampling devices
Toxicity assessment-based on passive sampling methods
Key aspects for QA/QC, accreditation, data treatment and interpretation
Passive sampling to support environmental policy
The Early bird registration and abstract submission are open to the 30 September 2021.
For further information click here
---
17 November 2021, Mülheim/Ruhr, Germany and on-line
3rd Water JPI Conference 

The German Federal Ministry of Education and Research (BMBF) is host of the 3rd Water JPI Conference in Mülheim a.d.R. on 17th November 2021. The aim of the international conference is to foster the transfer from coordinated research and cooperation with the practice, e.g. end-users and policy makers.
The main focus of the conference lies on "pollutants, pathogens and antimicrobial resistances in the water cycle". European and international experts will meet and discuss common challenges and share their recent discoveries and knowledge. For this reason, European institutions and representatives of the national governments, European politicians and the European Commission will be present. 
Experts from different European countries and Water JPI member countries offer insights into their projects at the transfer event. They will report on challenges and solutions from the perspective of research and practice. Two parallel sessions will deal with the topics "Chemicals" and "Pathogens and AMR". Plenty of time is planned for discussions and exchanging experiences. The event aims at international researchers, practitioners from companies and authorities as well as politicians. Up to 180 participants are expected to attend the event in the city hall of Mülheim / Ruhr. 
For further information click here
---
22–26 May 2022, Durham, N.C. USA
Nontarget Analysis for Environmental Assessment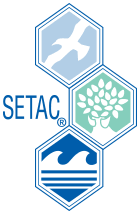 The goal of this meeting is to move nontarget screening and its application forward in the context of environmental assessment by involving stakeholders from all sectors.
The meeting will have a mixed format with keynote lectures, oral and poster presentations, and breakout discussion and demonstration groups. The meeting will intensely cover nontarget screening approaches, from the analytical technology, to application in real-field studies and implementation in risk assessment.
The meeting will include three main topics:
Frontiers in nontarget screening: Instrumentation, data evaluation and application to monitoring the water environment
Identifying transformation products and metabolites formed in biological and technical systems
Tools to prioritize identification: Statistics, exposure indices, toxicity, fate modeling
For further information https://nta.setac.org/
---