Other events in the field of emerging substances
This page will be regularly updated with information and useful links to other relevant conferences and workshops in the field of emerging environmental pollutants.
2022
---
23–26 August 2022, Charlottetown, Prince Edward Island, Canada (hybrid event)
PEOPLE 2022 - International Conference on Persistent, Emerging, and Organic Pollution in the Environment: Challenges and Solutions under Climate Change
The goal of this conference is to provide an international venue (in-person and virtual) and bring together researchers and professionals from diverse sectors and disciplines in natural science, engineering, social science, and medicine, to present their achievements and innovations, exchange ideas, share information, grow connections, and explore opportunities. This event will offer some interesting keynote speeches, technical presentations, short courses/workshops, field trips, and social events. The key topics include among others:
Water Quality Management
Water and Wastewater Treatment
Drinking Water Safety
COVID-19 Monitoring and Testing in the Environment
Sludge Treatment and Management
Waste Management and Minimization
Air Pollution and Control (Outdoor and Indoor)
Inland and Marine Oil Spill Response
Emerging Contaminants - Fate, Transport and Effect
Site Assessment and Remediation
Resource Recovery and Management
Deadline for Abstract Submission: 21 April 2022
For further information https://www.engr.mun.ca/PEOPLENETWORK/index.php/people-2022-home/
---
18-20 September 2022, Utrecht, The Netherlands
International Passive Sampling Workshop (IPSW 2022) (Hybrid)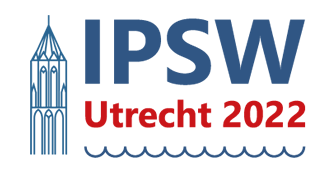 The International Passive Sampling Workshop (IPSW) is a platform for sharing knowledge and information on the use and developments within the field of passive sampling. In this edition of the conference we want to pay special attention to the application of the technique within a regulatory context. To achieve this goal we welcome a diverse audience from experts in the passive sampling development and application technologies to new users becoming more familiar with the passive sampling advantages. Do you want to present your work on passive sampling at a scientific congress or want to know more about the use and benefits of passive sampling from a regulatory perspective? Have a look at https://ipsw.eu/ and register! Early bird registration is open until the 30th of June.
IPSW2022 is a collaboration between the IPSW organizing and scientific committee and the NORMAN working group on passive sampling.
---
7-8 February 2023, Gothenburg, Sweden
Workshop on Achieving Zero Pollution of Persistent ad Mobile Substances

ZeroPM presents the first workshop on Achieving Zero Pollution of Persistent and Mobile Substances - Prevention through Chemical Alternatives, Policy Action and Market Transition. The workshop will profile three topics: chemical alternatives assessment, policy actions and strategies to catalyse a market transition. Presentations and breakout sessions will be held by leading experts in these fields from diverse sectors, along with ZeroPM consortium members. We invite industry representatives, investors, water suppliers, researchers, NGO's, policy makers and enforcers to join ZeroPM in its mission towards a toxic free environment.
---