NORMAN Collaborative Non-target Screening Trial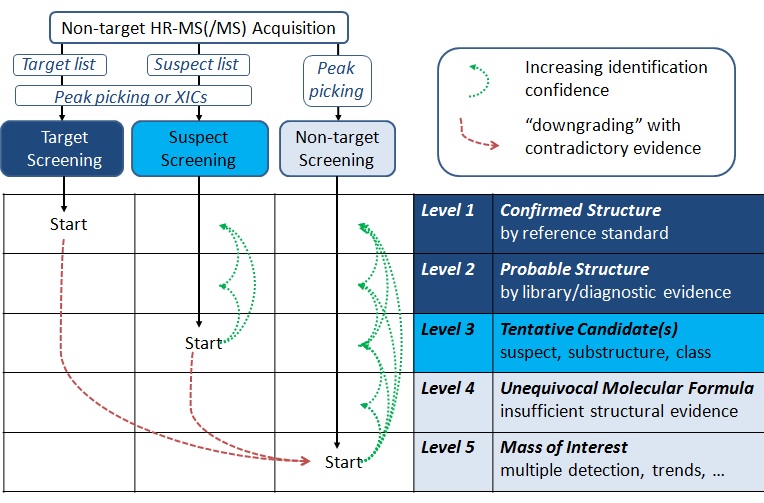 Following a successful series of workshops on non-target screening in September 2014, the outcomes of the NORMAN Collaborative Non-target Screening Trial are now published in Analytical and Bioanalytical Chemistry in the topical collection on high resolution mass spectrometry in food and environmental analysis available from Springer (see Schymanski et al, 2015, DOI: 10.1007/s00216-015-8681-7 at springer). 
The trial started in 2013 and was organised by the core team of EI, Eawag, UFZ, Umea and LfU. In total, 26 institutes from 15 countries analysed a sample collected during the International Joint Danube Survey 3 (organised by the International Commission for the Protection of the Danube River, ICPDR) using one or both of gas or liquid chromatography coupled with mass spectrometry. For more see the NORMAN website on the Collaborative Trial and the two following workshops on non-target screening and NORMAN MassBank.
Well done to all involved in the collaborative trial!
The full citation of the article is:
Emma L. Schymanski, Heinz P. Singer, Jaroslav Slobodnik, Ildiko M. Ipolyi, Peter Oswald, Martin Krauss, Tobias Schulze, Peter Haglund, Thomas Letzel, Sylvia Grosse, Nikolaos S. Thomaidis, Anna Bletsou, Christian Zwiener, María Ibáñez, Tania Portolés, Ronald de Boer, Malcolm J. Reid, Matthias Onghena, Uwe Kunkel, Wolfgang Schulz, Amélie Guillon, Naïke Noyon, Gaëla Leroy, Philippe Bados, Sara Bogialli, Draženka Stipaničev, Pawel Rostkowski, Juliane Hollender, Non-target screening with high resolution mass spectrometry: Critical review using a collaborative trial on water analysis, 2015, Anal. & Bioanal. Chem. DOI: 10.1007/s00216-015-8681-7.